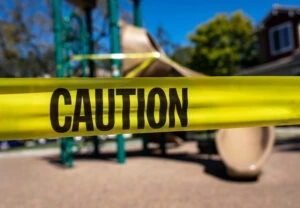 A premises liability incident can turn a regular day into a living nightmare. The physical pain, emotional trauma, and the burden of unexpected expenses can deeply affect the victim and their family. During these challenging times, it's crucial to hire a Port Charlotte personal injury lawyer to navigate this complicated path.
We are here for you. Our law firm stands ready to assist victims in these troubling times, ensuring they get the compensation they deserve. This article will provide clarity on premises liability and shed light on how to move forward with the help of a Port Charlotte premises liability attorney.
What Constitutes Premises Liability in Port Charlotte?
In Port Charlotte, premises liability isn't just a passing concern. It encompasses the legal duties of property owners when someone gets injured due to a lack of care or oversight on their property. So, what are the typical scenarios we're talking about here?
Wet floor slips

Obstacles causing trips

Inadequate lighting mishaps
A seemingly harmless wet floor in a grocery store can quickly turn perilous, just as a faulty staircase in a commercial building can spell disaster. The bottom line: if a property owner's negligence led to an injury, there's a strong chance you can pursue a claim.
For a free legal consultation with a premises liability lawyer serving Port Charlotte, call (239) 334-3933
High-Risk Premises Liability Zones
While accidents can happen anywhere, certain spots are notorious for slips, trips, and falls. Awareness of these common areas where premises liability occurs can go a long way in safeguarding oneself.
Retail Stores and Shopping Zones
Believe it or not, retail environments are hotspots for accidents. Issues can range from freshly mopped floors to upturned rugs. One major culprit is unchecked liquid spills – whether from a spilled beverage, a leaking product, or other leaks.
Such locations often witness a high footfall, making these accidents more likely. Unaddressed, these hazards can lead to severe injuries, including detrimental falls.
Hotels and Resorts
Resorts, timeshares, and hotels can hide multiple dangers. Beyond the usual suspects like lifted carpets or slick floors, there are concerns surrounding public pools and spas. Plus, the sheer array of activities on offer can sometimes be a source of accidents if not managed properly.
In many cases, these issues arise from the property owner's lack of vigilance, making them accountable.
Hospitals and Care Homes
It's an unsettling thought that medical institutions, places of healing, can sometimes be the grounds for accidents. Often, negligence in patient care can lead to falls, especially among the elderly or the infirm.
Proper precautions like handrails, clear walkways, and access ramps are essential to avoid such incidents.
Port Charlotte Premises Liability Lawyer Near Me (239) 334-3933
Weather and Its Role in Premises Liability
Weather conditions can complicate premises liability cases. For instance, while rain-induced slippery floors outdoors might not pin the blame on property owners, longstanding indoor leaks are a different story.
For weather to factor into a premises liability case, it's crucial to establish the property owner's prior awareness of weather-induced hazards. If a store owner knows about a recurring leak during rain and fails to address it, they might be liable for any resulting injuries. But if the leak was sudden and unforeseen, pinning liability becomes a challenge.
However, always remember that mere weather isn't a strong enough defense. Suppose a downpour makes building floors wet, and the owner, aware of the risk, neglects to dry the floor or caution visitors. In that case, they're endangering others, potentially leading to severe accidents.
Click to contact our Port Charlotte Personal Injury Lawyers today
Knowing Your Rights in Port Charlotte
When hurt due to someone else's negligence, you deserve justice. But to seek it, you must first know your rights.
Compensation avenues

: In Port Charlotte, if you can prove that your injury occurred due to the negligence of a property owner, you have the right to seek compensation. This can cover a variety of damages, from medical bills to lost wages and even emotional distress.

Proving negligence:

It's not enough just to state that a hazard existed. For a successful claim, it's necessary to show that the property owner knew (or should have known) about the hazard and failed to rectify it or warn others about it.

Type of claim:

The legal avenue for this is a premises liability claim, a subset of personal injury law. It's designed specifically to hold property owners accountable for injuries that happen on their premises due to their negligence.
Rights are only as good as one's ability to enforce them. By familiarizing yourself with these core concepts, you equip yourself with the tools to ensure you're treated fairly and justly.
Complete a Free Case Evaluation form now
How Compensation Works in Premises Liability Cases
When someone gets injured due to a property owner's neglect, they might wonder about possible compensation. Here's the deal:
Medical bills:

Often the most immediate concern. Hospital stays, medications, and doctor visits can stack up.

Lost wages:

If you can't work due to your injuries, you might be able to claim lost income.

Pain and suffering:

This considers the emotional and physical distress suffered because of the injury.
The calculation isn't always straightforward. Several factors come into play. For example, the extent of the injury and how it impacts daily life can vary from one individual to another.
Statute of Limitations in Port Charlotte
Time matters in the legal world. Here's what you need to know:
There's a time limit:

For premises liability cases in Florida, you must file a lawsuit within two years.

Missing the deadline is a big deal:

Once the window closes, you might lose your right to seek compensation.

Exceptions exist:

In rare cases, exceptions might extend or shorten the typical time frame.
It's crucial to be aware of these time limits. If you think you have a claim, act promptly to ensure you don't miss your chance.
Why Hire a Premises Liability Lawyer?
Now, let's address a big question: Why hire a premises liability lawyer? Here are some reasons:
Knowledge of local laws:

Premises liability laws can differ from one place to another. We're well-versed in Port Charlotte's specifics.

Negotiation skills:

We know how to talk with insurance companies to get you a fair deal.

Trial readiness:

If push comes to shove, we're prepared to represent you in court.
Hiring us means you're not going through this alone. We guide, advise, and represent our cliets, every step of the way.
Assessing Fault and Proving Negligence
Figuring out who's at fault is a critical step. Here's how it generally goes down:
Identify the danger:

What caused the injury? Was it a slippery floor, a broken step, or something else?

Prove negligence:

Did the property owner know about the danger and do nothing? Or should they have known?

Establish the link:

Your injury must directly result from the danger and the owner's negligence.
This process isn't a walk in the park. It requires evidence, witness accounts, and sometimes expert testimonies.
Contact a Port Charlotte Premises Liability Attorney Today
Accidents due to someone's neglect can change lives. Medical bills rise, daily routines get disrupted, and emotional stress can be overwhelming. But you don't have to face this upheaval alone. When you're ready to take the next step, contact us.
We're here to help, guide, and represent. Because you deserve justice, and you deserve to move forward.
Call or text (239) 334-3933 or complete a Free Case Evaluation form