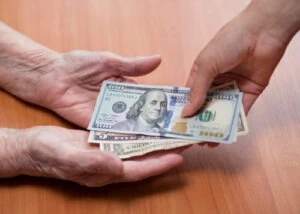 When you have been in an accident, you may suffer from injuries that last a lifetime, affect your ability to work—either for a short period of or the rest of your life—and be buried in medical bills that are impossible for you to pay. With over 17,000,000 licensed drivers in Florida and nearly as many registered vehicles, it's not unlikely that you may be in a car accident at some point in your life.
While not all accidents result in serious injury, even what may seem like a minor injury can result in long term pain and significant medical expenses. Even having insurance does not insulate victims from bills that pile up. Deductibles and coinsurance can leave victims holding the bag for serious medical debt. Uninsured victims are in an even worse spot because they are on the hook for the entire cost of the medical care they receive.
Florida law recognizes that victims of car accidents incur damages for which they are entitled to compensation. It allows them to seek monetary compensation from the person who injured them in the form of a personal injury lawsuit. But these suits have to be filed within four years of the date of the accident, which may seem like a long time, but which can pass more quickly than you might expect when you are worried about and focused on your healing.
Contacting a car accident attorney right away to help you pursue your legal remedies is certainly in your best interest. File your suit filed within the four year time limit (the statute of limitations) because if you do not, a judge will throw it out by. Then you are left with no possible legal remedies, no matter how strong your claims are or how severe your injuries are.
While every case is unique and requires its own legal analysis, an experienced Florida car accident attorney can help you determine how much your injury claim is worth and what types of damages are appropriate based on the specific facts of your situation.
Types of Personal Injury Lawsuit Damages
The amount of damages you may be entitled to in a Florida personal injury suit depends on how serious your injuries are and how long lasting the effects of them are. Some injuries are so severe that they inflict lifelong pain. Others require victims to use medical equipment such as wheelchairs, breathing machines, or canes and walkers.
In some cases, victims cannot work at all or maybe can work but not in the same occupation as they did pre-accident. Others have to take lower paying jobs due to physical or mental limitations caused by their injuries. Still other victims may have to have limbs or digits amputated, necessitating modifications to their homes or vehicles and requiring intensive physical or occupational therapy or rehabilitation services.
Florida law has broken the available types of monetary damages permitted in personal injury suits into three categories—economic and non-economic damages (collectively known as compensatory damages) and punitive damages.
Economic Damages
The intent behind an award of economic damages is to compensate victims for actual tangible expenses they have incurred to diagnose, treat, and recover from their injuries. Think of them as things you get a bill or receipt for, or that are easily calculable.
Medical bills – Probably the most obvious of the economic damages, medical bills include a variety of services and procedures a victim requires to recover from his or her injuries. These costs can become exorbitant in a hurry. A hospital stay of just a week can run up a bill of tens of thousands of dollars depending on the services provided during the stay. Ambulatory transportation to the hospital stay, surgeries, lab and diagnostic tests, X-rays or MRIs, doctor fees, medications administered, and surgeries are all costs a victim may incur just during their initial stay.
Upon discharge from the hospital, the victim may need to continue to follow a medication regimen, undergo follow up surgeries, engage in therapy or rehabilitation services, receive mental health treatment, use medical devices or equipment, adapt to using prosthetic devices, or undergo additional surgeries or procedures.
Lost wages – Clearly a hospital stay will prevent a victim from working, but even after being discharged the injury may prevent him or her from going back to work. If the victim can return to work, it might be necessary to miss periodically for follow up appointments or therapy. These costs are pretty easy to calculate by simply multiplying the number of days or hours by the associated rate. If the victim's employer does not provide short or long term disability insurance, the losses are more significant than if a portion of their wages is compensated through that type of benefit.
But even when an employee receives disability benefits, those benefits do not cover their wages at 100 percent but rather a reduced percentage of the wages the employee typically earns. When considering how much your total lost wages add up to, you should take into consideration any tips, retirement contributions, or commissions you lose as a result of not being present at work in addition to your base pay.
Future Wages – If your injury is serious enough that it affects your ability to work at all or forces you to have to take a lower paying job due to new limitations caused by your injury, you may be entitled to compensation for loss of future wages. How are they calculated? Obviously not as easily as lost wages, but your attorney can bring an actuary on board to your case who can calculate the amount of future wages your injury has cost you by taking into account your current age, professional training and education, life expectancy, possibility for career advancement, and the time value of money.
Services – Sometimes victims have to hire people to perform tasks they previously could perform for themselves or their families. These services may include childcare, lawn and home maintenance, grocery shopping, or laundry.
Modifications to homes or vehicles – In the most serious of car accidents, victims can be left fully or partially paralyzed. Beyond the emotional trauma of dealing with the loss of mobility, having to use a wheelchair may require modifications to their home such as adding ramps or making bathrooms accessible. They may also need to modify their vehicles to allow for hand operation.
Non-Economic Damages
Non-economic damages are intended to compensate victims for those costs they incur that are intangible and have no defined dollar amount associated with them because they aren't billed or physically paid for.
Whether your case goes to trial or you settle out of court as most personal injury suits do, you may recover for physical pain and suffering, physical impairment, disfigurement, or mental anguish. If your case goes to trial, a jury will determine the amount of non-economic damages you will be awarded and they can also be negotiated in a settlement.
To determine how much these losses are worth, experts can be brought into a trial to testify as to how long-term the pain will be and how the pain is managed by a medical professional. Even if it doesn't go to trial, the experts can give depositions and that testimony can be used in settlement negotiations.
But the victims of the accident themselves are not the only ones who suffer damages. Florida law also allows the spouse of a victim to file a claim for loss of consortium for the changes in their relationship with the victim as part of the victim's suit. This may include such things as loss of companionship or the inability to engage in sexual relations.
Punitive Damages
These damages are not often awarded in Florida personal injury cases. They are meant to punish especially egregious or seriously unethical behavior in the defendant and to deter others in the community from engaging in that same behavior.
While Florida law does not limit the amount of compensatory (economic and non-economic) damages a victim may recover, it does put a statutory maximum on punitive damages. Currently, the punitive damages cap is set at three times the total of compensatory damages or $500,000, whichever is greater.
For a free legal consultation, call (239) 334-3933
Proving Damages
You must prove economic damages to recover them. This makes it critically important to document all of the costs you incur associated with your injury—from your ambulance ride to full recovery. Keep all bills you receive and receipts from purchases you make ensure that you can provide proof of any time you miss at work. Paystubs and timecards serve as good documentation for missed work time.
While proving economic damages is more difficult, keeping a diary of your pain levels and providing records of any mental health treatment (you will have to sign a release of information document to allow your mental health provider to discuss your treatment or release records) can help to show the extent of your intangible damages.
Contact a Florida Car Accident Attorney as Soon as Possible
It's never a good idea to enter any legal proceeding without the assistance of a competent attorney and a personal injury lawsuit is no different. These suits are complex and require a team of professionals to ensure that you receive the best outcome in your case.
From investigators who interview witnesses and pour over documents to paralegals and legal secretaries who ensure that the procedural requirements are followed, these suits a team effort. And don't forget that you have to make sure your suit is filed within the four-year statute of limitations, so the sooner you can get your attorney working on your case and formulating your claims, the better off you will be.
And there is no doubt that the parties you file your suit against will have attorneys. If insurance companies are involved, you will be faced with a team of attorneys whose entire job is to ensure that the companies they work for pay you the very least amount possible.
The other driver and his insurance company will also most likely hire an attorney to help them defend against your lawsuit. The very last thing you want to do is go up against attorneys who specialize in this type of law as a layperson without an extensive knowledge of the law governing your lawsuit. You could end up being bullied into accepting a lowball settlement or being convinced that your case has no merit at all.
Choosing an attorney can be a daunting task, but choose someone to represent you who has personal injury experience from filing the suit to a jury verdict. Just as medical professionals have specialties, attorneys hone their craft in a particular area of law—but experience in one area does not mean an attorney can competently practice in another.
An attorney can have a fantastic track record in criminal law, but will be woefully unqualified to handle your civil personal injury suit. Make sure you check the background of any attorney you are considering retaining to ensure that they have the specific experience necessary to competently handle your case.
Facing off against experienced attorneys can intimidate anyone, but having an attorney on your side committed to fighting for every cent of compensation to which you're entitled can relieve your anxiety and give you the confidence to proceed.
Call or text (239) 334-3933 or complete a Free Case Evaluation form