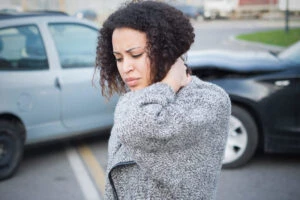 Defective Parts Cause Car Accidents
When you purchase a new vehicle, you expect it to be free from defects. But sometimes, there may be unsuspecting problems that could pose dangers on the road. Many people every year suffer severe injuries because they trust that their vehicle is designed and manufactured in a way that will not harm them yet they are let down when a part malfunction and causes an accident. A number of parts can be defective either because of issues with the design or with the manufacturing and can affect a driver's ability to brake, steer, or speed up leading to a car accident that causes severe injuries. In this case, you may be able to seek compensation for the damages you suffered from those responsible for these defects.
Here's what every driver should know.
For a free legal consultation, call (239) 334-3933
What Is Considered a Defective Product in Vehicles?
A defective product in a vehicle is one that was designed for a specific purpose but ends up malfunctioning. For example, airbags were created to provide passengers with extra protection during a collision. However, if the airbags fail to deploy in an accident, this could indicate a defect. Common defective products may include:
How Do Vehicle Defects Cause Harm?
Vehicle recalls are not uncommon when it comes to car manufacturers. With millions of recalls each year, drivers and passengers can be put in harm's way. Defective parts in a vehicle can cause many different problems — and not being aware of them can put both passengers and other drivers on the road at risk.
For example, airbags that may not deploy or deploy with too much force could cause injuries to the eyes, brain, and bones — or worse, death. Defective tires can cause you to lose control of your vehicle thus posing the risk of a serious accident.
Click to contact our personal injury lawyers today
The Three Factors of Product Liability
If an individual has been injured due to a defective vehicle product, they may be justified to pursue a defective product liability claim. There are three types of product liability:
Design Defects – Product designs that may be considered unreasonably dangerous.
Manufacturing Defects – The product is flawed due to an error during production.
Marketing Defects – This may occur when the manufacturer knows about the defect but did not give the consumer any warnings or when the product is improperly labeled without sufficient instruction.
A car accident can occur because of each of these different types of defects. An accident can even occur because of a combination of two of these types of defects or even all three. Regardless of the type of defect, it is important that the claimant be able to prove exactly which of these types of defects caused an accident and how. The companies that manufacture or design these cars and parts will have a number of defensive strategies to discredit your claim. A common one is claiming that a driver had left the part in disrepair, had manipulated the part in some way, or used it in a function that it was not intended. Proper investigation of the circumstances of the accident and how the defect caused it are essential to combat this but that is no simple task. Product liability cases are very complex and can be difficult to prove. Having an experienced personal injury attorney on your side can make all the difference in your case.
If you've been injured due to a vehicle defect, you may be entitled to compensation for your injuries. Contact Viles & Beckman, LLC at (239) 334-3933 today for a free case evaluation.
---
About the Author of this Page: The above information was written or reviewed by one of the attorneys at Viles & Beckman LLC who have a combined experience of nearly 60 years: Marcus Viles, Michael Beckman. The information provided in this article comes from years of experience trying legal cases outside and inside courtrooms throughout Florida along with extensive research.
Call or text (239) 334-3933 or complete a Free Case Evaluation form