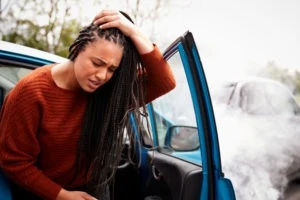 As Charlotte County traumatic brain injury attorneys, we've become experts in proving how head trauma happens in a car accident, from a work injury, or from a fall. If you got hurt due to carelessness, you may be eligible for compensation to cover your injuries, including traumatic brain injuries (TBIs) caused by defective products or medical negligence.
At Viles & Beckman, we have spent over 40 years advocating for the survivors of severe head injuries. Life has the potential never to be the same, and while you're recovering and moving forward, you don't deserve to pay for those injury-related expenses.
During a free case review, you can learn more about the process of a TBI accident claim, how much your head injury case may be worth, and any other concerns you may have while recuperating. Keep reading to be informed of your legal rights after suffering a TBI.
Recoverable Expenses of a Traumatic Brain Injury Claim
The most commonly asked question following a traumatic brain injury is how much treatment will cost and who is responsible for paying for it in the event of an accident. Allowing a legal team to handle your personal injury claim will result in an investigation to establish liability and the application of the following criteria to secure money for your medical care:
Changes in health insurance premiums to cover your TBI treatment
Current and future medical costs
Lost earning potential or diminished income
Pain and suffering
Inability to engage in previous activities or interests
Costs of housekeeping, child care, or nursing care that serves as replacement services while you recover
Medical equipment or expenses toward injury-related modifications
Funeral and burial costs in the event of wrongful death
For a free legal consultation with a traumatic brain injury lawyer serving Charlotte County, call (239) 334-3933
Why You Should Never Accept the First Settlement Offer for an Injury
The initial settlement price of an injury claim is rarely the true value of what your case is truly worth. When an accident leads to damages, the insurance company's role is to assess liability and the costs to repair or replace all losses. However, the insurance company will always prioritize their financial gain over your best interests and offer significantly less.
You should always take advantage of speaking to a Charlotte County traumatic brain injury lawyer during a free consultation to discuss the worth of your case. Insurance providers anticipate negotiations, but the strategic defense of a personal injury attorney will prevent them from undervaluing your claim.
Charlotte County Traumatic Brain Injury Lawyer Near Me (239) 334-3933
Is Hiring a Traumatic Brain Injury Lawyer Worth It?
You may be worried about finding an affordable TBI lawyer in Charlotte County or concerned about how fast your settlement will be paid out, but those are not the only things to consider when determining if pursuing legal action after a head injury is worth it. Deciding to file a claim after a TBI is up to you, but the following factors add weight to the benefit of hiring a lawyer:
The severity of your traumatic brain injury
Whether the extent of injury prevents you from leading your regular lifestyle
The longevity of the course of treatment for your condition
The overall price of your brain injury treatment, including future costs
The amount of emotional and mental trauma you've suffered from the accident
Your extent of liability
Your attorney for severe brain injuries can also advise you on Florida's rules regarding award restrictions, filing deadlines, comparative negligence, and more. Having a reputable legal resource on your side can help you and the outcome of your traumatic brain injury case when going up against manufacturers, insurance companies, employers, or hospitals.
Click to contact our Charlotte County Personal Injury Lawyers today
How We Prove Traumatic Brain Injury Cases
When the insurance company attempts to minimize your injuries or reduce fault for their benefit, it is the job of your Charlotte County brain trauma injury lawyer to counter with evidence from the following sources:
Medical Proof
A traumatic brain injury might be proven through evidence in the form of documents and testimony. They would list the tests performed, your reactions, the results that demonstrate you have a TBI, and how much it affects you.
Police Report
Police reports provide additional proof that your injury resulted from a car accident or even a slip and fall. The location of the vehicles, hazardous conditions, and all event details can be found in a police report.
Accident Reconstruction Experts
To delve deeper into the specifics of an accident, we recruit accident reconstruction specialists. They could give evidence as to what happened, who was at fault, and how it affected you.
Witness statements
Other evidence, such as witness statements, video footage, and even a personal journal documenting your pain post-injury, may be used to solidify the proof of your TBI accident claim.
Complete a Free Case Evaluation form now
Indicators To Take Legal Action for Your Traumatic Brain Injury
You will receive a correct diagnosis and a prepared treatment plan after seeking medical attention, which will help you combat the symptoms of the traumatic brain injury while you recover. Although short-term TBIs seldom result in legal action, the following impairments are signs that it might be strongly suggested to do so:
Problems with memory
Inability to concentrate or maintain focus
Impairments with social skills
Encountering balance or spatial issues
Decreased motor function
Neurobehavioral symptoms occur
You deserve financial compensation if you are experiencing any of the listed conditions after a doctor has confirmed a TBI diagnosis.
Seek Legal Help in Charlotte County For a Traumatic Brain Injury Today
A TBI may change the course of your life. Permanent injuries may prevent you from working or engaging in activities you once enjoyed, and some TBI sufferers need ongoing care. Regardless of the healing journey that lies ahead, you deserve strong legal support and financial retribution from the at-fault party. The law office of Viles & Beckman, LLC, can help.
Contact our Charlotte County traumatic brain injury attorneys to schedule a free initial consultation today. We can discuss your injury, how it occurred, and potential suspects. We will discuss the best course of action moving forward and your alternatives for obtaining compensation for everything you and your family are going through.
Call or text (239) 334-3933 or complete a Free Case Evaluation form