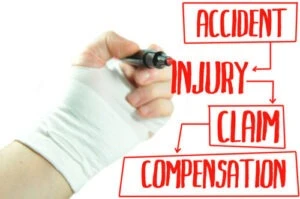 Every day, in Florida and across the country, accidents and unforeseen events injure people. Injuries can stem from vehicle accidents while someone is walking, biking, or driving a car, motorcycle, or truck. Injuries can occur while they're navigating a boat in Florida's rivers or the ocean. Injuries can occur from an exploding product, such as an e-cigarette or a defective toy. People slip and fall in a convenience store or hotel, or suffer a bite from a neighbor's dog. Nursing home residents can be harmed by lack of care, such as not making sure they've taken their medications, or inappropriate care, such as a misdiagnosis of symptoms. When this occurs it's important to contact an experienced Florida personal injury attorney.
Personal Injury Law and Negligence
All of these injuries are potentially covered by a type of law called personal injury law. Personal injury law covers injuries and illnesses caused by another party's negligence. People, companies, governments, and other organizations owe what the law calls a duty of care to members of the public.
This principle can be illustrated by looking at a vehicle accident. All vehicle drivers, by virtue of getting a license and operating a vehicle, owe a duty of care to members of the public, whether they are other drivers, passengers, or pedestrians. The duty of care encompasses driving safety, obeying traffic laws, being prudent and calm in their judgments about when, where, and how to drive, and maintaining and inspecting their vehicles to make sure the vehicles are safe.
Sometimes, accidents are caused by failures in one or more of the components of duty of care. A driver who is under the influence of alcohol, for example, may have failed to be prudent and safe while driving. A driver who goes through a stop sign without stopping has failed in the duty to obey traffic laws.
If an accident is specifically caused by these actions (or inactions) and the accident causes harm, the drivers can be deemed negligent, because they failed to exercise a reasonable duty of care. They can be liable for the injuries caused by the accident.
These principles apply to all types of events that cause injury. An unsafe building, a defective product, an angry and unrestrained dog, or an inadequately attended nursing home can all cause injuries. The parties responsible can be negligent and liable.
For a free legal consultation, call (239) 334-3933
What Types Of Injuries Fall Under Personal Injury Law?
A wide range of injuries can result from negligent behavior. Injuries caused by accidents, whether from vehicle accidents, occurring on a premises, or because of a defective product, can include:
Sprains

Lacerations

Contusions and bruises

Fractured bones

Burns

Traumatic brain injury (TBI)

Spinal cord injury

Back injuries

Neck injuries

Nerve damage

Crush injury

Loss of limb(s)

Organ damage

Soft tissue damage
Some of these injuries will heal with time, even though it may take rehabilitative therapy, surgery, and lengthy hospitalizations.
Other injuries, such as TBI and spinal cord injuries, result in the type of injury called catastrophic. Catastrophic injuries result in permanent changes to the way the injured person works or lives. A person with a spinal cord injury, for example, may be partially or completely paralyzed as a result. Their residence may need to be retrofitted for a hospital bed, ramps, and 24/7 care. They may be unable to work at a former occupation or indeed, unable to work again at any occupation.
Catastrophic injuries may also make the victim more prone to complications that affect their health going forward. These complications may cause additional injury, illnesses, and death. People who are paralyzed, for example, may be prone to bedsores, infections, and respiratory difficulty.
The public awareness of these types of injuries is illustrated by the fact that the Florida Department of Highway Safety and Motor Vehicles routinely divides traffic accident reports of injuries into "incapacitating" and "non-incapacitating" categories.
Just because the category of law is called "personal injury" it does not mean it's restricted only to injuries like those listed above. Illnesses caused by breach of duty of care are also included. If vaping causes an illness and the product is found responsible because of manufacturing or other concerns, the company that manufactured the product can face liability.
Multiple illnesses can be types of injury in product liability and nursing home cases, including:
Cancer

Heart disease

Diseases of the nervous system

Diseases of the circulatory system

Diseases of the ear, nose, and throat

Diseases of the respiratory system

Conditions caused by failures of care, such as failure to take prescribed medication

Damage to internal organs

Chronic illnesses
Like injuries, illnesses can be catastrophic as well. A catastrophic illness is one that affects the way the person lives or works, or is likely to live or work in the future. A stroke, for example, can cause permanent impairment, and require a change in living accommodations, communication styles, and different work or inability to work.
Illnesses can also be termed catastrophic if their effects and treatment cause economic consequences, such as inability to pay, depletion of assets such as a home or savings, or bankruptcy.
Because of the wide range of injuries and illnesses that can occur, the type of injuries and illnesses are very wide as well.
What Happens if Another Party Caused My Injury?
If another person caused your injury as the result of deliberate intent or negligence, the law allows you to seek redress by bringing a personal injury suit.
A personal injury suit must establish that the other party was negligent and that their negligent actions were specifically the cause of the injury. In other words, if you have an injury but it was not caused directly by the other party's action, you cannot recover.
A personal injury suit seeks compensation for what the law terms "damages." These can be economic damages, such as costs you paid that you would not have incurred if it weren't for the injury. Medical bills resulting from a car accident caused by another driver are a clear example of this type of damage.
Damages can also be non-economic, and related to emotional pain and suffering or loss, such as loss of consortium via your spouse being severely injured or killed.
People injured by a negligent party in Florida can seek redress for the following types of compensation:
Medical treatment expenses for doctor's visits, urgent care visits, surgery, hospitalization, ambulance, emergency room visits, radiology, laboratory tests, prescriptions, and aftercare

Future medical treatment expenses if a severe injury requires extensive recovery, treatment, or results in a permanent disability requiring lifelong care

Rehabilitative costs if you need physical therapy or other rehabilitation treatment

Cost of assistive devices such as crutches, walkers, canes, wheelchairs, and prosthetic limbs

Lost wages if you had to miss work due to hospitalization and recovery

Lost prospective wages if an injury causes you to work on a reduced schedule or prevents you from returning to their job

Pain and suffering

Loss of consortium

Other non-economic damages which might apply to a particular case
In some cases, a court can assess punitive damages. Punitive damages are levied against a responsible party if they have been grossly negligent or caused harm intentionally. A drug company that failed to test a medication or to warn the public and the medical community when reports that it was unsafe started to surface, for example, can be assessed punitive damages for these failures.
Click to contact our personal injury lawyers today
Can't I Just Go to the Responsible Party's Insurance Company?
Most people are aware that insurance companies sometimes pay for injuries caused by another person. This can be complicated in Florida, however.
If you have been injured in a vehicle accident, your injuries will be compensated out of your own insurance, because Florida has no-fault insurance. No-fault means that your insurance pays regardless of who was at fault.
Florida drivers must carry $10,000 in personal injury protection (PIP) that will reimburse you for economic damages, such as doctor's bills and lost work wages. You must also carry $10,000 in property damage liability (PDL) to cover damage to your vehicle and other property.
However, if people receive severe injuries in a vehicle accident, they can pursue the responsible party for damages. Legally, severe injury means you suffered a minimum of one of the following:
Broken bone(s)

Significant disfigurement

Permanent limitation of use of a body member or organ

Significant limitation of use of a body function or system

An injury causing a substantial full disability for 90 days
Once you pursue the responsible party like this, you can also ask for non-economic damages such as pain and suffering.
The responsible party can be pursued in a personal injury lawsuit or via a third-party insurance claim (i.e., the responsible party's insurance company).
However, there can be risks in pursuing third-party insurance claims. Insurance companies are large and experienced in negotiating claims to protect themselves and their insured. They exercise considerable skill in trying to lay the blame on the injured, or maintaining that their insured did not cause the injury.
As a result, they could try to say that you are responsible for the accident. They can allege proof that the accident happened differently than you say. Or, they can admit you have injuries, but aver that the injuries were not caused by the accident.
If you are in an accident with multiple vehicles, dealing with all the insurance carriers can be very complicated.
For some types of vehicle accidents, such as truck accidents, multiple parties can bear fault (for example, trucking companies and manufacturers), and all these parties may have different insurance carriers and rules.
And that's only for vehicle accidents. If your injury falls under either premises liability (injury on a premises) or product liability (injury from a product), it may not be clear which insurance company to approach.
In addition, some large companies may urge you to handle it through their insurance companies. Some hotels and restaurants whose patrons are injured on the premises, for instance, do this. The reason? Their insurance company may pay you much less than an independent assessment may conclude the injury is worth.
If a loved one has been injured in a nursing home, the insurance company may, like vehicle insurance companies, be very skilled at deflecting or minimizing their responsibility.
Because of these complexities, it's prudent to consult an experienced attorney if you are unsure about whether an insurance claim or a personal injury suit would be the better course. Attorneys are experienced at negotiating with insurance companies as well as litigating cases.
Complete a Free Case Evaluation form now
What Should I Do If I'm Injured?
If you suffer an injury as a result of an accident or an illness you believe is caused by another party, you should take certain steps.
1. Document the injuries as quickly as you can
The types, extent, and duration of your injuries need to be documented immediately. If you are carrying a smartphone when an accident occurs, take as many pictures as possible, both close up and far away. Similarly, if an illness manifests and causes symptoms, take pictures. If pictures aren't appropriate, keep a detailed set of notes.
If you do not have a smartphone available, take pictures as soon as you can.
Injuries will heal and symptoms sometimes clear up. You want clear evidence of what occurred and what it looked like. Keep the records in a safe place.
2. Keep records of medical treatment
Keep records from any medical personnel, offices, or institutions you consulted about the injury. Keep records of all medical treatment, including doctor's visits, hospitalizations, medication prescribed, and so on.
3. Keep records of any missed time from work
If an injury or illness is causing you to miss time from work, make a note of when and how much time.
4. Get any other relevant records
At times, the conditions occasion other records that will show what happened. A traffic accident that injures someone, for instance, should be reported. Law enforcement's report is an official document of what occurred. Make sure you get a copy of it.
If you need further information or assistance, contact an experienced attorney.
Call or text (239) 334-3933 or complete a Free Case Evaluation form